Poly Parent News: December 2018
In This Month's Newsletter:
---
Get Ready For Fall Commencement!
Is your student graduating this fall? With Commencement quickly approaching, here is some important information to help you and your student prepare for the big day!
Graduate Instructions
For commencement details, steps to a great commencement, and things to do before graduating, review the Graduate Instructions HERE.
Cal Poly Now App
Don't forget to download the Cal Poly Now app and search for the Commencement Guide for information about parking, weather, ceremonies, and more! Download the app HERE.
Commencement Regalia | University Store
It's not too late for your student to purchase their cap, gown, and other commencement regalia! Students can visit the University Store during their regular business hours to pick up all their commencement gear.
Graduation Portraits | December 14 | Appointment Times Vary | University Store
For more information and to schedule a sitting, please visit Ultimate Exposure website.
Fall 2018 Commencement Ceremonies | December 15 |Recreation Center Main Gym
Graduates will celebrate being Mustangs Forever at their assigned ceremony times, based on programs of study, as listed below:
Saturday, December 15, 2018 | 9:00 a.m. | College of Agriculture, Food & Environmental Sciences and College of Science & Mathematics
Saturday, December 15, 2018 | 1:00 p.m. | College of Liberal Arts and Orfalea College of Business
Saturday, December 15, 2018| 4:00 p.m. | College of Architecture & Environmental Design and College of Engineering  
For more information on Fall 2018 Commencement, CLICK HERE. Also, don't forget to 'like' the Commencement Facebook page to get the latest updates!
---
Register for SLO Discovery Weekend
This winter, discover your student's home away from home! SLO Discovery Weekend offers special events and excursions to experience San Luis Obispo (SLO) both on and off campus.
Registration is $30 a person and includes a swag bag, Cal Poly Men's basketball tickets, family fun campus activities and access to local hikes, adventures and tours throughout the weekend. Those staying in SLO hotels will also receive exclusive local business deals and discounts! Register and book your SLO hotel today!
A full weekend schedule will be available soon. Reserve your spot by registering today!
---
Finals Stress Busters
As Fall Quarter finals approach, your student may be feeling a heightened amount of stress regarding classes, tests, and projects. Cal Poly offers several different resources and events to help minimize students' stress levels and promote healthy study habits.
Dogs at the Library | Cuddle the stress away! Your student can come to the library lawn and pet, cuddle and kiss our well-behaved Therapy Dogs that will help them de-stress.

November 7 and December 6 | 2-4pm | Kennedy Library front lawn

Pop-Up Painting | Your student can pop-in for a painting session at the library! No experience necessary and all supplies are provided by the library.

November 8, 15, 29 and December 12 | 11am-1pm | Kennedy Library Atrium

December 3 | 2-4pm | Kennedy Library Atrium

PAC Finals Fun | Your student can enjoy a relaxing study experience at the PAC during finals. There will be free food, coffee, hot chocolate, tea, scantrons, and bluebooks.

December 10 | 9am-4pm | Performing Arts Center Main Lobby

PULSE Relax Chair | PULSE has a wonderful, state-of-the-art massage chair! It is located in the Health Education/PULSE office (Building 27 Room 10) and is available for use by students.

Call (805)-756-6181 to book a free 30-minute appointment

Campus Health & Wellbeing's stress management tips and self-help resources
Academic Skills Center's stress management resources and strategies
Counseling Services' End of the Quarter Survival Kit Workshops (on stress management and maximizing  your time)
Disability Resource Center's stress, anxiety, and panic management resources
---
Winter Break Housing Safety Checks
University Housing conducts Safety and Maintenance checks prior to Winter Break to ensure safety and security during periods of low occupancy. During checks, staff members will report any electrical/fire safety or policy concerns.
As your student prepares for Winter Break, please remind them to do the following:
Close and lock ALL windows and doors.

Close drapes and blinds.

Turn off heaters.

Turn off and unplug alarm clocks, stereos, and computers.

Remove perishable items including emptying trash/recycling 
What Your Student Can Expect During a Room Check:
Room checks are intended to cause the least amount of inconvenience to students, while proactively addressing safety concerns.

Staff will announce their presence by knocking loudly prior to entering a room.

Staff will be looking for the following during room checks: 

Doors: Room numbers are intact and clearly visible

Electrical Outlets: Not overloaded with excessive cords. Surge protectors are permitted but must be plugged directly into the wall and not into one another.

Screens: present, secure, and in good repair (no holes)

Windows: Closed and locked (locking pin in place if present)

Food/Trash: No open food and all trash removed from room

Heaters: Turned off and no visible leaking

Closet doors: Properly hung

Walls: No damage or holes

Mold: Wet window sills or walls, leaks, any visible mold growth

Fire Safety Concerns: Candles, tampered smoke detectors, items hanging from the ceiling, unapproved lighting, mopeds in room, flammable items, etc.

Other safety/policy concerns: lofted beds, lounge furniture in student rooms, etc.

General overall condition of the room is good

Curtains/blinds: Closed so that you cannot see in from outside o Lights: All lights turned off

Cerro Vista and Poly Canyon Village: (In addition to the checks above)

Kitchens & Bathroom: Verify that all water is turned off (no dripping faucets or running toilets)

Kitchen: Verify that ovens and stovetops are turned off
Staff will not open closets, refrigerators, or other private property areas
If any changes are needed, staff will leave a "fix-it-ticket" that describes the needed change. Once residents return, staff will check in to ensure that these items have been addressed.
If any violations of University Housing Community Standards are found, they will be documented for appropriate follow-up.
---
Getting Home for the Holidays
Transportation & Parking Services offers a new service to Cal Poly students—Mustang Express. Three full size motor coach buses have been scheduled to transport student's home to three California regions on five dates.
Each bus seats 56 students with reclining seats, air conditioning, onboard restrooms, and power outlets so you can bring your own entertainment. Each student is allowed one large suitcase and one carry-on bag that can fit in an overhead bin.
Service Date & Times
Trips are scheduled in three California regions for the following academic breaks:
Winter Break:
Departing Cal Poly Friday, Dec. 14

Returning to Cal Poly Sunday, Jan. 6
Reservations are first come, first serve for the 56 seats. Add your name to the waitlist for each one-way trip you want to book. Pay close attention to date and direction of each trip. You will receive an email with confirmation of a seat being awarded with instructions on how to purchase ticket online. Reserve your seat today!
For more information and a full schedule, visit: https://afd.calpoly.edu/parking/commutingtocampus/mustangexpress.php
---
Student-Made Holiday Gift Boxes
With the holidays approaching, the College of Agriculture, Food and Environmental Sciences (CAFES) has a variety of student-made products available in gift boxes, including cheese, wine, chocolate and meats. The Cal Poly Creamery has new cheeses and traditional favorites available in a variety of gift box arrangements at www.calpolycreamery.com. Find Cal Poly wine, cheese and chocolate holiday pairings at www.calpolywine.com. In addition, Cal Poly Meats is now selling holiday hams. To place your order, email calpolymeats@calpoly.edu or call ext. 6-2198. Purchases support students in CAFES. 
---
Support Students Affected by Wildfires
The Camp, Woolsey and Hill wildfires are having a devastating effect on people throughout California, including Cal Poly students and their families.
This campaign will provide funds for our students who have been affected and will provide resources to those who have had their home and financial situation changed drastically as a result of the fires. 
A gift of any amount to Cal Poly Cares will go directly to the students affected and will make a significant difference for them and their families as they heal through this unimaginably difficult time. You can make a donation HERE.
From the bottom of our hearts, thank you for your generous and caring support of our students!
Cal Poly Cares was established by Student Affairs to support students in need by awarding financial funds to students through the Cal Poly Cares Grant program. It is funded by the Cal Poly Foundation Fund for Students and donations from alumni, parents and supporters that care about Cal Poly students.
Student Affairs partners throughout campus to create a comprehensive referral network to support students with critical and urgent needs. Faculty, staff, academic advisors, counselors, Campus Health & Wellbeing, Student Academic Services, Disability Resource Center, Cross Cultural Centers and department leaders throughout Cal Poly may refer students to the Cal Poly Cares Grant program by contacting the Dean of Students Office at 805-756-2472.
---
Student Supporting Students Through Mustang Meal Share
1 in 4 of Cal Poly students experiences food insecurity. The Mustang Meal Share program supports students on campus who are experiencing food insecurity by creating an avenue for students to donate meals from their dining plan.
As part of the university's Basic Needs Initiative, Mustang Meal Share allows any student with a dining plan to donate up to 10 meals per academic quarter to help ensure that every student has access to nutritious meals each day so they can stay focused on their studies and success.
Learn more and give today at calpolydining.com/diningprograms/mustangmealshare.
---
Resource Spotlight – Cal Poly Hunger Program
Cal Poly has a variety of great resources for a diverse student body. Each month we will highlight one that may be beneficial or of interest to your student.
The Cal Poly Hunger Program ensures all students have access to nutritious meals each day in order to stay focused on their education and success at Cal Poly. Any student is welcome to use these free, confidential, no-hassle services.
Meal Vouchers
Meal vouchers are available to students experiencing a short-term financial need. Students can dine at 805 Kitchen (an all-you-care-to-eat restaurant) during the school year and the Avenue (food court) during the summer. Vouchers are distributed at Dean of Students: Hillcrest, Building 81, 1A.
Food Pantry
The Food Pantry was created out of a need identified by faculty and staff who were seeing an increased number of students going hungry and without the means to purchase basic food and supplies. Any students can choose from a wide variety of packaged and canned foods, fresh produce, frozen meals, and personal hygiene products. Students can also obtain a meal voucher and confidential counseling support services.
Location and Contact Information:

Campus Health & Wellbeing

Building 27, Lower Level (PULSE office)

Phone: 805-756-6181

Hours:

Monday – Thursday, 9:00 a.m. – 4:30 p.m. 

Friday, 11:00 a.m. – 4:30 p.m.
Additional Resources
Food Bank Coalition of San Luis Obispo County

CalFresh Outreach Program

CalFresh is a federally funded program known nationally as Supplemental Nutrition Assistance Program (SNAP). This program is meant to assist people to meet their nutritional needs. CalFresh issues monthly electronic benefits that can be used in many places that sell food, including grocery stores and farmers markets.

CalFresh Outreach program provides application help, eligibility prescreens and more! Weekly drop-in hours are Mondays from 10 am – 2 pm and Fridays from 2 - 4 pm in Building 27, Room 173B (Campus Health and Wellbeing). No appointment needed.

For more information call  805-399-0236 or email calfreshhelp805@gmail.com. 
Show your support for students experiencing food insecurity by giving to the Cal Poly Hunger Program today!
---
Recommended Parent Reading List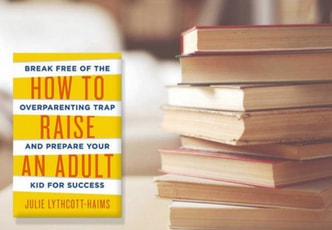 Ever wish there was a how-to guide on parenting college students? While there might not be a manual on raising young adults, there are several helpful resources, articles, and books to help you support your student. Each quarter Parent & Family Programs will recommend a recent and relevant book or article for parents and supporters of students of all identities and backgrounds.
Fall Quarter Reading Recommendation: How to Raise an Adult: Break Free of the Overparenting Trap and Prepare Your Kid for Success by Julie Lythcott-Haims
Written by a past Dean of Students at Stanford University, How to Raise an Adult "draws on research, on conversations with admissions officers, educators, and employers, and on her own insights as a mother and as a student dean to highlight the ways in which overparenting harms children, their stressed-out parents, and society at large. While empathizing with the parental hopes and, especially, fears that lead to overhelping, Lythcott-Haims offers practical alternative strategies that underline the importance of allowing children to make their own mistakes and develop the resilience, resourcefulness, and inner determination necessary for success."
Want to start a local Cal Poly parent reading circle? Browse Facebook for the many local Facebook groups created and maintained by current and past Cal Poly Proud parents. Happy reading!
---
 Important Dates and Deadlines
December 1 | Winter 2019 fees past due (if not financial aid deferred)
December 1 | Fourth installment of housing payment plan and dining payment plan for 2018-19 due.  A charge of $25 will be added for late payments (see fee schedules for payment amount).
December 6 | Last day to Cancel Winter/Spring 2019 Housing and Dining License Agreement without financial penalty.
December 7 | Last day of Fall Quarter classes.
December 8-January 4 | Open enrollment for all students for Winter 2019 courses
December 12 | Winter/Spring 2019 housing assignment are available via the online application system. Fees are posted on the student account.
December 15 | Fall Commencement
December 15 | Residence halls and apartments close for Winter Break. Students may leave their belongings, but must vacate their rooms and apartments. Freshmen must vacate by noon. Continuing and Transfers must vacate by 5 p.m.
(Take valuables, medications, passports/IDs and other items with you. Residence halls and apartment buildings are locked during the break, and there is a charge to be escorted for emergency entry).
December 17 - January 5 | Academic Holiday | Winter Break
December 19 | Winter/Spring 2019 annual payment due. If fees are not paid in full by 5 p.m., students are automatically enrolled in the Housing Installment Payment Plan with the first installment payment due 01/11/19.
December 24-January 1 | Campus administrative offices closed. Cal Poly campus is closed, except for needed emergency services and essential work. 
December 31 | Winter 2019 financial aid 1st disbursement
January 1 | Winter 2019 financial aid deferred fees past due
January 1 | Fifth installment of housing payment plan and dining payment plan for 2018-19 due.  A charge of $25 will be added for late payments (see fee schedules for payment amount).
January 1 | Fifth installment of housing payment plan and dining payment plan for 2018-19 due.  A charge of $25 will be added for late payments (see fee schedules for payment amount).
January 4 | 1st direct deposit refund for excess financial aid for Winter 2019
January 5-6 | Campus residence halls and apartments open for Winter term 2019.  University Housing Offices will be open noon - 5 p.m. on  Saturday and Sunday.
January 7 | Winter Quarter classes begin.  
January 14 | Intrahall trades begin (trades within the same hall).
January 16 | Interhall trades begin (trades to another hall).
January 21 | Academic Holiday I Martin Luther King's birthday observed. Administrative offices closed.
January 25-27 | SLO Discovery Weekend
---
Upcoming Events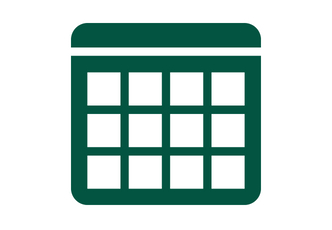 December 1 | Women's Basketball vs. Saint Mary's | 2-4:30pm | Mott Gym
December 1 | Cal Poly Choirs Holiday Kaleidoscope | 3-6pm | Performing Arts Center
An annual holiday tradition, this concert is a collaborative celebration of choral music in the greater San Luis Obispo area! Along with all three Cal Poly Choirs, the performance will feature three local high school choirs: Cabrillo (Lompoc), Morro Bay and San Luis Obispo. The choirs will each perform their own repertoire, as well as join together with the Cal Poly Brass Ensemble to perform Daniel Pinkham's festive "Christmas Cantata." Audience members will have a chance to experience the beauty of the season through traditional holiday favorites, modern masterworks and participatory singing of carols.
December 1 | Cal Poly Arab Music Ensemble Fall Concert | 8-10pm | Spanos Theatre
A diverse program of classic and contemporary music and dance, focussing on the Eastern Mediterranean, including selections from historically interconnected cultures of the larger region. The instrumental and vocal repertoire will include a variety of composed and improvisational genres that stem from the Middle Ages to the present. Examples from among the oldest continuously performed art-music genres in the world and the most popular songs in the region will be included. Critically acclaimed guest artists will join the students in the ensemble, bringing their professional skill and virtuosity to the performances and to the educational experience. Colorfully costumed dancers will also join the ensemble to put a variety of selections into graceful motion.
December 2 | Cal Poly Symphony Fall Concert | 3-5:30pm | Performing Arts Center
Join the Cal Poly Symphony in an exploration of dance across the historical spectrum. The program features everything from 16th-century lute music — reimagined by the Italian composer and musicologist Ottorino Respighi in his "Ancient Airs and Dances" -- to the pulsing minimalism of John Adams' "The Chairman Dances." Enjoy both the intimate music of Claude Debussy and Howard Hanson, featuring guest artists Marcia Dickstein, harp, and Suzanne Duffy, flute, as well as the unbridled exuberance of Arturo Márquez' "Danzon No. 2."
December 2 | Hanukkah on the Plaza | 8-9pm | UU Plaza
Come celebrate Hanukkah with us! We will be lighting a large menorah.
December 3 | "A Conversation with Halcyon and the Temple of the People" | 7:10-8pm | Building 53 Room 215
December 6 | Cal Poly Student Instrumental Recital | 11am-12pm | Building 45 Room 218
December 6 | Frankenstein and Climate Change | 11am-12pm | Building 7 Room 2
December 6 | Cal Poly Vocal Student Recital | 7:30-8:30pm | Building 45 Room 218
December 7 | Chemistry Department Fall Seminar Series | 11:10am-12pm | Building 14 Room 249
December 7 | OCOB Seminar Series | 3:10-6pm | Building 3 Room 206
December 7, 8 | The Nutcracker, Civic Ballet | 7-9pm | Performing Arts Center
December 7 | Cal Poly Fall Jazz Concert | 8-10pm | Spanos Theatre
The University Jazz Bands perform regularly at events such as the Jubilee by the Sea jazz festival in Pismo Beach in October and the Strawberry Festival in Arroyo Grande in May, as well as at Spanos Theatre and Harman Hall of the Performing Arts Center. The repertoire ranges from that of Count Basie, Duke Ellington, Tito Puente and Tower of Power, to advanced cutting-edge repertoire as recorded and performed by the most acclaimed jazz ensembles.
December 8 | Ryan's American Dance Winter Show | 7-10:30pm | Spanos Theatre
High energy, multi-style dance show that is family friendly.  Be prepared to be wowed by the talent here on the central coast at RAD!  Wide range of music and ages!  Kid Friendly!
Additional shows: Sunday, December 9 | 2-4:30pm
December 14, 15 | Snow Queen | 7-9pm | Spanos Theatre
A beautiful, magical tale of the power of faith and love to overcome.  BT-SLO brings choreographer Theresa Slobodnik's telling of Hans Christian Andersen's tale to the stage in a professionally mounted, exquisite, and family friendly production.  Dancing, sets, and costumes - a feast for the eyes: the compiled score of composer Julius Rontgen - a delight to the ears; and Andersen's tale - an inspiring journey of the heart.  The Snow Queen will leap off the stage and into your heart!
December 15 | Fall Commencement | 9am, 1pm, and 4pm | Rec Center Main Gym
December 15 | Master Chorale Messiah Sing Along | 7-9pm |Performing Arts Center
December 16 | Forbes Sing Along| 3-5pm | Performing Arts Center
December 17 | SLO High School and Laguna Middle School Holiday Concert | 7-9pm | Performing Arts Center
December 17 | Wrestling vs. Northwestern | 7-10pm | Mott Gym
December 18 | LeAnn Rimes | 7:30-9:30pm | Performing Arts Center
Break out the tinsel, cue the candy canes and hang your stockings because multi-platinum, multi-Grammy-winning vocalist LeAnn Rimes is packing up her sleigh and hitting the road in December for her annual holiday-themed "Today is Christmas" tour.
December 19 | Windham Hill – Winter Solstice | 7:30-9:30pm | Spanos Theatre
Celebrate the Winter solstice and its warm traditions with a concert of original and traditional acoustic music drawn from the multi-platinum selling Winter Solstice series as well as their many solo releases.  Windham Hill founder and Grammy-winning guitarist, Will Ackerman, and Grammy Award-nominated singer, fiddler, pianist, and songwriter Barbara Higbie, and the Grammy-nominated guitarist and composer Alex de Grassi come together to lead joyous holiday concerts.
December 31 | Orchestra Novo's New Year's Eve | 7:30-9:30pm | Performing Arts Center
Michael Nowak & Orchestra Novo celebrate New Year's Eve 2018 in grand style with daring aerial arts and rich musical delights. Come and ring in the New Year with great fanfare and jubilation!
---
Important Campus Phone Numbers
Admissions | (805) 756-2311
Career Services | (805) 756-2501
Commencement Office | (805) 756-1600
Counseling Services | (805) 756-2511
Disability Resource Center | (805) 756-1395
Financial Aid Office | (805) 756-2927
Health Services | (805) 756-1211
Mustang Success Center | (805) 756-6211
Parent and Family Programs | (805) 756-6700
Student Accounts | (805) 756-1428
University Housing | (805) 756-1226
University Police Department | (805) 756-2281
Related Content