Poly Parent News: February 2019
This Month's Newsletter
---
Director's Message
This time of year, we all do a great deal of forward thinking. In the wake of New Year's resolutions, our minds are geared to think of the year ahead and all that we want to accomplish. Our students are goal-setting, attending career fairs, securing housing for next year, registering for spring quarter, exploring summer internships and study abroad opportunities, and many are looking forward to spring commencement!
Remember that this is a great quarter to send some love to your student through snail-mail. Care packages, cards, photos of pets, or even a little Valentine's gift will brighten your student's quarter. It's also a great quarter to visit your student - learn about our upcoming SLO Discovery Weekend, happening March 7-10.
What plans does your student have for spring break? Will they stay in San Luis Obispo to work at a job? Will they come home for a visit? Maybe they would enjoy joining Cal Poly's Alternative Breaks program to spend their break doing community service in an amazing location. Talk to your student so that you can plan your schedule too.
Remember that the staff and volunteers at Parent and Family Programs are available to support you. Please stay in touch by reaching out to us anytime!
Sincerely,
Tessa Stevens Espinoza, M.A. Ed.
Senior Director of Strategy and Engagement
---
Save the Date for SLO Discovery Weekend
Did you miss last month's SLO Discovery Weekend? Save the date for the next exciting weekend of exclusive activities from March 7-10, 2019!
SLO Discovery Weekend offers special events and excursions to experience San Luis Obispo (SLO) both on and off campus including sport events, city tours, and more! To view the lineup of events from January's weekend, click here.
Registration launches soon so save the date and book your hotel now! We look forward to sharing our favorite parts of SLO with you soon!
---
Spring Quarter Registration is Approaching
The turnaround time between winter and spring quarter happens quickly so it is important that your student is looking ahead and making the necessary preparations.
Student registration for Spring Quarter 2019 starts on February 21 and ends on March 15. Open enrollment for all students occurs from March 16-29, 2019.
Your student can find their exact registration appointment (the day and time at which they can begin registering) in the Student Center of their PolyProfile. For a general listing of registration appointment categories, visit the Office of the Registrar's website here.
If your student feels uncertain or unconfident with the registration process or determining their course and major requirements, encourage them to reach out to any of the many academic advising resources on campus. Some of these resources include:
Poly Planner

Mustang Success Center

The Mustang Success Center is a great resource for first-year students looking for some guidance as they navigate their schedules and the registration process. Drop-in hours are from 9am-6pm, Monday-Thursday and 9am-4pm on Fridays in Building 52, Room D37.

College-Specific Advising
---
Secure Continuing Student Housing this Month
It seems like it was just yesterday you were moving your Mustang in. Believe it or not, now is the time to start thinking about next year's housing.
University Housing provides two different options for continuing student housing. The first of these are the on-campus Cerro Vista and Poly Canyon Village apartments. These apartments come with full kitchens, Wi-Fi and regular cleaning service, providing your students with a convenient option designed to help them succeed. The second option is the Cal Poly Lofts. Located in downtown San Luis Obispo, this community places an emphasis on entrepreneurship, creativity and collaboration. The Cal Poly Lofts offers fully-renovated and furnished studio and one and two-bedroom apartments with entertainment, restaurants and the SLO HotHouse just across the street.
For the Cerro Vista and Poly Canyon Village apartments, current apartment residents can start to secure housing beginning Friday, Feb. 1. All other students, including current first-year students, can apply for this option starting Tuesday, Feb 5.
The first step of the Cal Poly Lofts application closes Friday, Feb. 8.
For more information about continuing student campus options, please visit http://www.housing.calpoly.edu/student-housing/continuing-student-housing
---
Planning a Summer Break with Purpose
Alternative Breaks offers a chance to raise students' self-awareness, supplement their educational experience with the university, and demonstrate Cal Poly's enthusiasm to make a positive impact outside of the campus community. Students are immersed in another culture, which provides the opportunity to examine social issues and reflect on their own positions of power and privilege. Volunteer excursions give Cal Poly students a chance to make a lasting contribution and work together to develop skills as global citizens.
All trips include pre-trip orientation workshop, evening group reflections, and free time in the evenings to explore the area. All trips are led by Cal Poly staff.
Below are the upcoming 2019 Summer Break trips:
South Africa Summer Break - June 16 - 30, 2019
Participate in meaningful community service projects

Learn and collaborate with South African college students

Experience immersive cultural excursions

Grow in your intercultural competence

Make lasting connections and friends

Application deadline: Mon, 2/25

Info Sessions:

Mon, 2/4/19 10 am, UU/216

Thurs, 2/7/19 10 am, UU/216

Mon, 2/11/19 3 pm, UU/218

Thurs, 2/14/19 pm, UU/218

Tues, 2/19/19 2 pm, UU/216

Thurs, 2/21/19 10 am, UU/216
Vietnam Summer Break - June 16 - 30, 2019
Participate in meaningful community service projects

Serve Vietnamese students at an orphanage and sports camp

Experience immersive cultural excursions

Grow in your intercultural competence

Make lasting connections and friends

Application deadline: Mon, 2/25

Info Sessions:

Mon, 2/4/19 10 am, UU/216

Thurs, 2/7/19 10 am, UU/216

Mon, 2/11/19 3 pm, UU/218

Thurs, 2/14/19 3 pm, UU/218

Tues, 2/19/19 2 pm, UU/216

Thurs, 2/21/19 10 am, UU/216
If you would like more information about applying to an Alternative Breaks experience, come to an information session or contact us at altbreaks@calpoly.edu or (805) 756-5338.
---
Spread the Word Not Germs
With cold and flu season upon us, it is important to share critical health information with your student so they can keep themselves healthy and access the resources they need when they do get sick.
Here are some tips from Campus Health and Wellbeing on keeping your student well:
Remind your student to wash their hands and use hand sanitizer throughout the day after using the restroom, before eating, and when using computers and mobile devices. Washing hands is a top preventer for the flu.

Remind them of the common flu symptoms such as a fever or feeling feverish/chills, cough, sore throat, runny or stuffy nose, muscle or body aches, headaches, fatigue (tiredness), and please note that not everyone with the flu will have a fever.

Also, reassure your student that they only need to see a doctor if they are experiencing serve symptoms, such as difficulty breathing or shortness of breath, pain or pressure in chest or abdomen, sudden dizziness, confusion, severe or persistent vomiting, and if flu-like symptoms improve but then return with fever and worse cough.

And lastly, please encourage your student to stay home and rest for at least 24 hours after their fever has gone. Drinking lots of water, washing their hands, wiping down and cleaning their rooms, and resting, are all ways to prevent your student from getting the flu.
Please also share these on-campus resources and information with your student:
Nursing Hours

Nursing services such as wart treatment, wound care, shots, and TB tests are offered on a walk-in basis only.  Walk-in hours for Nursing Services are:

Monday, Tuesday, Thursday, Friday: 8:00 - 11:00 AM, 2:30 - 4:00 PM

Wednesday: 9:00 - 11:00 AM, 2:30 - 4:00 PM

After-Hours Nurse Advice

Call (805) 756-1211 to reach an after-hours nurse advice line. Your student may discuss any health related concerns privately and confidentially.

Health Center Portal

Your student's connection for scheduling appointments, filling out health forms and receiving messages from their on-campus health care provider.

Flu Vaccine

The 2018-19 flu vaccine will be available at the beginning of September at no charge to your student! Encourage them to visit the Health Center during our regular nursing hours (Monday, Tuesday, Thursday, Friday: 8:00 - 11:00 AM, 2:30 - 4:00 PM; Wednesday: 9:00 - 11:00 AM, 2:30 - 4:00 PM).

You can find a full list of Health Center medical services online here
Additionally, you can find information about medical emergencies and facilities close to campus
---
There's No Base like BAEC
For some Cal Poly students, the Black Academic Excellence Center offers more than just academic support
By Diego Abeloos, Educational Communications Specialist, Student Affairs
Steve Ross doesn't mince words when it comes to describing the environment in the Black Academic Excellence Center (BAEC – pronounced "base"). He's quick to point out that while everyone is welcome at the center, they should be prepared to hear about the African-American student experience.
"BAEC celebrates Black culture, thoughts, history, and ideas at Cal Poly," said Ross, who serves as the center's program coordinator. "The goal is not to create a space separate or isolated from the larger campus community, but to engage the campus community in dialogue through the lens of Black culture and identity."
Valentina Stafford, a fourth-year student with a double major in Kinesiology and Ethnic Studies, noted that BAEC helped change her perspective about Cal Poly and gave her an on-campus community to call her own.
Stafford was on the verge of leaving Cal Poly because she had trouble finding her group of friends during her freshman year. A friend from her hometown in Illinois then introduced her to BAEC. Still, she admitted feeling hesitant at first about entering the center.
"The thing you have to remember is that it's the Black Academic Excellence Center. Anyone who enters that space, they need to know that it's a very special space because it's a small community," said Stafford, who identifies as Latina. "I didn't want to overstep my boundaries. But the reason I feel comfortable here is because everywhere I've lived, it's always been very diverse."
A home away from home
While BAEC originally began as a source of academic support for African-American students, it has since morphed into much more.
Academically, the center offers a wide range of support services to help students navigate college, including workshops on resume and cover letter writing, handling stress, time management and more. In addition, the center provides personal and academic advising and a computer lab, and it hosts monthly "couch conversations" to build stronger relationships between students and faculty members, among other efforts.
More than that, however, the center is a social hub for African-American students and their peers. On any given day, Ross noted, the center will bustle with the sights and sounds of students talking, eating lunch together or simply joking around. The center also regularly hosts social events like bowling, movie nights and Kwanzaa celebrations, among others.
"After a long day of classes or studying, the first place I go to destress is BAEC," said Gabby Cole, a fourth-year biomedical engineering student. "The best part is that you never know what you're walking into. Sometimes, it's the perfect study environment. The next time, there's a debate going on about last night's game, the season finale of Insecure, or even as personal as exchanging stories about our diverse backgrounds and heritages."
Stafford said she's seen that community pull together in times of need too, whether it's a family tragedy or everyday issues like advising younger students on class schedules and professors.
"I always feel like there's support there – you can't get that anywhere else," she said.
Connections to culture and identity
Social hub aside, the center also strives to infuse black culture into the learning and social aspects of the center. For instance, the center has a library of more than 250 books on the civil rights movement, African culture, and fiction and non-fiction novels by African-American authors.
Fourth-year history major Jerod Adams said the center and its community of peers have helped him gain a greater understanding of his culture and his identity. Adams, a Los Angeles native, was first introduced to BAEC by his friend and resident assistant.
"I told him that I was having problems when it came to being black at Cal Poly and dealing with my identity on campus," Adams said. "BAEC has helped me find friends who have become my family and who can go to with my struggles. Being a part of BAEC has helped me stay at Poly and understand how I can express my culture."
Ross also seeks to add culture in his role as an organizer for Cal Poly's annual Black Commencement. Each year, the ceremony features the singing of the black national anthem, "Lift Every Voice and Sing," along with speeches by former Cal Poly graduates, a keynote address, and its traditional rite of passage ritual. Each graduate also receives a Ghanian kente cloth, purchased by retired College of Science and Mathematics Dean Philip Bailey.
"Our students are not just celebrating this achievement with their families and friends from home but also the students they've bonded with here in their time at Cal Poly," he said. "Many of the students share how they were able to be successful because of the community they were able to build during their time at Cal Poly."
Stafford, meanwhile, offered some simple advice for those hesitant to try out the center: Just do it.
"You can have a great time and meet amazing people – people who have shaped my time at Cal Poly," she said. "So, go in there because you never know how it could change your life."
---
Redefining Boldness: It's Time to Take Action and Change the Status Quo!
The Center for Service in Action is excited to announce the 17th Annual Change the Status Quo Conference on February 22 and 23rd, 2019 with the theme Redefining Boldness. This conference aims to empower students to use the Learn by Doing spirit to challenge social norms, ask critical questions, demand solutions and make lasting social change. Through guest speakers, inspiring workshops, and engaging sessions, students will gain the knowledge needed to learn how they can be bold and take ownership of their role in moving the needle with regard to social change. Now is the time to shift our culture, now is the time to look deep within our biases, now is the time to disrupt our patterns, to change systems… now is the time to redefine boldness and change the status quo.
New this year, Change the Status Quo is excited to offer our first Whiteness Symposium.  This is a series of workshops designed specifically for white people to build self- awareness, knowledge of power, privilege, and difference, and skills for anti-racist practice and community building. Participants will be able to examine their own identities and biases while also working with other white people to take on work for racial justice.  Activities will include personal reflection, small and large group dialogue, and experiential activities exploring topics such as the meaning of whiteness, power and privilege, resolving guilt and shame, examining structural and institutional racism, and the lifelong practice of developing anti-racist practice and identity.  
Attendees are welcome from on Cal Poly campus and off; this conference is designed to bring people together to discuss and demand change. Students, staff, faculty, community members and other institutions are encouraged to attend!
This conference promises to be an exciting opportunity to discuss social justice issues with keynote speakers, workshops, breakfast and lunch, and the opportunity to see a student-led conference devoted to issues in social justice. 
Encourage your student to register today!
Please contact serviceinaction@calpoly.edu with any questions or inquiries. 
---
Resource Spotlight – Safer
Cal Poly has a variety of great resources for a diverse student body. Each month we will highlight one that may be beneficial or of interest to your student.
Safer is Cal Poly's confidential advocacy, education and support resource for addressing sexual assault, sexual misconduct, dating violence, domestic violence, and stalking.
Safer is available for walk-in appointments or your student can schedule a confidential appointment ahead of time online. All crisis counseling is provided by state-certified advocates.
Your student can also explore Safer's online resources on the following topics:
Safer serves a diverse body of student victims/survivors and aims to empower all students with resources and knowledge; below you will find various intersectional resources housed on Safer's website:
For more information or resources, contact Safer at safer@calpoly.edu or 805-756-2282. Safer's crisis counseling services can be found in the Health Center (Building 27) Room 184.
---
Recommended Parent Reading List
Ever wish there was a how-to guide on parenting college students? While there might not be a manual on raising young adults, there are several helpful resources, articles and books to help you support your student. Each quarter, our office will recommend a recent and relevant book or article for parents and supporters of students of all identities and backgrounds.
Winter Quarter Reading Recommendation: "The Gift Of Failure: How the Best Parents Learn to Let Go So Their Children Can Succeed" by Jessica Lahey
In the tradition of Paul Tough's How Children Succeed and Wendy Mogel's The Blessing of a Skinned Knee, this groundbreaking manifesto focuses on the critical school years when parents must learn to allow their children to experience the disappointment and frustration that occur from life's inevitable problems so that they can grow up to be successful, resilient, and self-reliant adults.
Modern parenting is defined by an unprecedented level of overprotectiveness: parents who rush to school at the whim of a phone call to deliver forgotten assignments, who challenge teachers on report card disappointments, mastermind children's friendships, and interfere on the playing field. As teacher and writer Jessica Lahey explains, even though these parents see themselves as being highly responsive to their children's well being, they aren't giving them the chance to experience failure—or the opportunity to learn to solve their own problems.
Overparenting has the potential to ruin a child's confidence and undermine their education, Lahey reminds us. Teachers don't just teach reading, writing, and arithmetic. They teach responsibility, organization, manners, restraint, and foresight—important life skills children carry with them long after they leave the classroom.
Providing a path toward solutions, Lahey lays out a blueprint with targeted advice for handling homework, report cards, social dynamics, and sports. Most importantly, she sets forth a plan to help parents learn to step back and embrace their children's failures. Hard-hitting yet warm and wise, The Gift of Failure is essential reading for parents, educators, and psychologists nationwide who want to help children succeed.
Want to start a local Cal Poly parent reading circle? Browse Facebook for the many local Facebook groups created and maintained by current and past Cal Poly Proud parents. Happy reading!
---
Sign Up for Spring Commencement 2019 Emails
Parents, supporters, family, and friends can sign up for Spring Commencement 2019 information emails HERE to stay in the loop about commencement ceremonies, regalia, parking, tickets, and more.
You can also follow Commencement on social media on Facebook and Instagram to stay up-to-date with the latest news and announcements.
Visit commencement.calpoly.edu for ongoing updates and new information throughout commencement season!
Contact the Commencement Office at 805-756-1600 or commencement@calpoly.edu with any additional questions or for more information.
---
 Important Dates and Deadlines
February 1 | Sixth installment of housing payment plan and dining payment plan due for 2018-19. A $25 charge applies to late payments. (See fee schedules for payment amount.)
February 1 | Second installment of housing and dining payment plan due for new Winter/Spring 2019 residents.
February 7 | PASS available for Spring 2019 Quarter
February 18 | Academic holiday | Washington's birthday observed. Campus administrative offices closed.
February 19 | Classes follow a Monday schedule
February 25 | Students on the Spring Quarter 2019 interest list will be sent an email asking if they are still interested in campus housing. 
February 26 | Last day to withdraw from course(s) for serious and compelling reason (5:00 pm).
February 28 | Last day to cancel spring quarter housing and dining without financial penalty.
March 1 | Seventh installment of housing payment plan and dining payment plan due for 2018-19. A $25 charge applies to late payments. (See fee schedules for payment amount.)
March 1 | Third installment of housing and dining payment plan due for new Winter/Spring 2019 residents.
March 8 | End of first round of registration appointments
March 11 | Second round of registration appointment rotations.
March 11 | Enrollment increases to 22 units and waitlist remains at 16 units.
March 11 | Registration fees due 4pm. Excludes Financial Aid and other certain student groups. Contact the Student Accounts office for more information
March 11 | Students on the Spring Quarter 2019 interest list students are sent an email asking if they are still interested in campus housing. Those who respond back will be emailed application instructions. Students with ADA needs should contact Disability Resource Center (DRC).
March 15 | End of second round of registration appointments
March 16 | Open Enrollment Begins
March 18 | Spring Quarter 2019 Housing License Agreement due.
March 18-22 | Winter quarter finals
March 22 | Last day for continuing students to edit the 2019-20 housing application through University Housing single-click access on the Cal Poly Portal. Edits to application do not change the application submission date.
March 25 | Class Cancellation: Students may be dropped from all enrolled classes if Registration Fees are not paid by 4p.m. Excludes Financial Aid and other certain student groups.
March 25 | 1st financial aid disbursement
March 26 | Financial aid deferred fees past due
March 26-April 1 | Spring Break
Mach 27-29 | Charges are posted/payment is due for new Spring Quarter 2019 campus housing residents. (Pay via the Cal Poly Portal, Money Matters tab).
March 29 | 1st direct deposit refund for excess financial aid
March 30 | End of Housing License period for Winter Quarter 2019 Residence Halls, Cerro Vista Apartments and Poly Canyon Village Apartments.
March 31 | Beginning of Spring Quarter 2019 license period for Residence Halls, Cerro Vista Apartments and Poly Canyon Village Apartments. New students begin moving in at 3 p.m. University Housing Offices are open 3-6 p.m.
---
Upcoming Events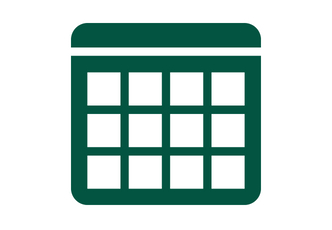 February 2 | SLO Symphony Classics III No Ties Allowed! | 11am-1pm | Performing Arts Center
February 2 | Swimming and Diving vs. UCSB | 11am-12pm | Anderson Pool
February 2 | Wrestling vs. Oregon State | 1-3pm | Mott Gym
February 2 | Dane Zanes with Claudia Eliaza | 2-4pm | Spanos Theatre
Grammy Award-winner Dan Zanes occupies a unique place in American music - where sea shanties, English Music hall, play party songs, the spirit of early rock-n-roll, soul, North American and West Indian folk music collide.  For the past 15 years, he has toured the world with his band, Dan Zanes and Friends, sharing handmade 21st century social music with enthusiastic crowds of kids and kid sympathizers.
February 2 | SLO Symphony Classics III Concert | 7:30-9:30pm | Performing Arts Center
February 6 | Women's Basketball vs. Long Beach State | 7-9:30pm | Mott Gym
February 7 | Men's Basketball vs. UC Davis | 7-9pm | Mott Gym
February 7 | Joshua Bell | 7:30-9:30pm | Performing Arts Center
Often referred to as the "poet of the violin," Joshua Bell is one of the world's most celebrated violinists. He continues to enchant audiences with his breathtaking virtuosity, sheer beauty of tone, and charismatic stage presence that embodies a restless curiosity, passion, and universal appeal. Bell returns to the Harman Hall stage with his touring accompanist, accomplished pianist Sam Haywood.
February 8 | Marketing Career Conference | 8am-2pm | Performing Arts Center
Hosted by the Orfalea College of Business Marketing Department, the MCC provides an opportunity for companies and students to network regarding careers and marketing expertise.
February 8 | Cal Poly's 'A Night at the Mission' Chamber Concert | 8-9:30pm | Mission San Luis Obispo
February 9 | Women's Basketball vs. UC Davis | 2-4:30pm | Mott Gym
February 9 | Men's Basketball vs. Long Beach State | 7-9pm | Mott Gym
February 9 | Wrestling vs. Fresno State | Recreation Center Main Gym
February 10 | Wrestling vs. Air Force | 1-4pm | Mott Gym
February 10 | Russian National Ballet Sleeping Beauty | 7-10pm | Performing Arts Center
The more than 50 dancers of one of Russia's foremost ballet companies imbue vibrant performances with the timeless tradition of classical Russian ballet. This full-scale production of composer Pyotr Ilyich Tchaikovski's crown jewel is sumptuous in its scope, featuring choreography by Russia's legendary Marius Petipa.
February 14 | Kinky Boots | 7:30-10pm | Performing Arts Center
February 16 | Women's Tennis vs. Santa Clara | 10am-2pm | Tennis Courts
February 16 | Men's Tennis vs. Nevada | 2-6pm | Tennis Courts
February 16 | Celtic Nights – Epic Journey of our Ancestors | 8-10pm | Performing Arts Center
This new production of Celtic Nights-Oceans of Hope captures the very essence of who we are, where we came from, the dreams of a better place, liberty, Freedom and above all…..family. It's the story of America, Australia, Canada, and New Zealand. It's the story of people moving across Oceans from all the nations to free themselves from hunger, war, persecution and famine to find a better place. This is their story told through Irish eyes.
February 17 | MET Live in HD: Carmen | 2-5pm | Performing Arts Center
Mezzo-soprano Clémentine Margaine reprises her remarkable portrayal of opera's ultimate seductress, a triumph in her 2017 debut performances, with impassioned tenors Yonghoon Lee and Roberto Alagna as her lover, Don José. Omer Meir Wellber and Louis Langrée share conducting duties for Sir Richard Eyre's powerful production, a Met favorite since its 2009 premiere.
February 20 | International Guitar Night | 7:30-9:30pm | Performing arts Center
Germany's Gypsy Jazz legend Lulo Reinhardt will return as the show's host and will be joined by Calum Graham, the young Canadian contemporary sensation; Marek Pasieczny, Poland's innovative classical composer/ performer, and award-winning American guitarist Michael Chapdelaine.
February 21 | Women's Basketball vs. UC Riverside | 7-9:30pm | Mott Gym
February 22 | Baseball vs. Cal | 6-9pm | Baggett Stadium
February 23 | Third Annual Central Coast Middle School Science Bowl | 8am-4pm | Baker Science Building (180)
Launched in 1991, the National Science Bowl® (NSB) is a highly competitive science education and academic event among teams of high school and middle school students who compete in a fast-paced verbal forum to solve technical problems and answer questions in all branches of science and math. Regional and national events encourage student involvement in math and science activities of importance to the Department of Energy and the Nation.
February 23 | Women's Basketball vs. Cal State Fullerton | 2-4:30pm | Mott Gym
February 23 | Baseball vs. Cal | 4-7pm | Baggett Stadium
February 23 | Men's Basketball vs. Hawaii | 7-9pm
February 23 | Cal Poly Arab Music Ensemble Winter Concert | 8-10:30pm | Performing Arts Center
February 24 | Baseball vs. Cal | 1-4pm | Baggett Stadium
February 26 | Baseball vs. CSU Bakersfield | Baggett Stadium
February 27 | We Shall Overcome | 7:30-9:30pm | Performing Arts Center
Inspired by the words and action of Dr. Martin Luther King, Jr. and curated by musical director, multi-instrumentalist, composer and conductor Damien Sneed, We Shall Overcome showcases a repertoire from across the African American music traditions that electrified generations of civil rights activists and defenders. Interwoven with spoken word from Dr. King's recorded speeches, an awe-inspiring assemblage of vocalists tie together a living lineage of music and culture that includes traditional gospel, modern gospel, classical, jazz, Broadway and spirituals. From Aretha Franklin and Wynton Marsalis to Duke Ellington and Stevie Wonder, from traditional spirituals to music from The Wiz, each genre fluidly covers vast musical ground in a single performance.
February 28 | Cal Poly Student Instrumental Recital | 11am-12pm | Building 45 Room 218
February 28 | Men's Tennis vs. Arizona | 12-4pm | Mott Gym
February 28 | The Tempest | 8-10:30pm | Spanos Theatre
A distant island... a storm... a shipwreck... and some magic.  In this re-imagining of Shakespeare's classical play, all is not what it seems.  Plots of revenge are hatched, young love blossoms, and those that are lost become found.
---
Important Campus Phone Numbers
Admissions | (805) 756-2311
Career Services | (805) 756-2501
Commencement Office | (805) 756-1600
Counseling Services | (805) 756-2511
Disability Resource Center | (805) 756-1395
Financial Aid Office | (805) 756-2927
Health Services | (805) 756-1211
Mustang Success Center | (805) 756-6211
Parent and Family Programs | (805) 756-6700
Student Accounts | (805) 756-1428
University Housing | (805) 756-1226
University Police Department | (805) 756-2281
Related Content