Poly Parent News: November 2018
In This Month's Newsletter:
---
Director's Message
It never ceases to amaze me how beautiful San Luis Obispo is in November! Students have been enjoying 80 degree days and studying outside, and yet, Thanksgiving is right around the corner!
Students will return from Thanksgiving break with only one week left of classes before "dead week" (the week before finals). Don't be surprised if your student needs to study, write or work on projects while they are home visiting - they are in the home-stretch before their much-deserved winter break!
Also, with the recent time change, the days are shorter, and the campus is alive and bustling in the evening hours. Please remind your students to stay safe and utilize campus safety resources when out and about at night.
I am thankful for your engagement and support!
Sincerely,
Tessa Stevens Espinoza
Director of Strategy and Engagement
---
New Transportation Options for Students to Get Home for the Holidays
Transportation & Parking Services offers a new service to Cal Poly students - Mustang Express. Three full-size motor coach buses have been scheduled to transport student's home to three California regions on five dates.
Each bus seats 56 students with reclining seats, air conditioning, onboard restrooms, and power outlets so you can bring your own entertainment. Each student is allowed one large suitcase and one carry-on bag that can fit in an overhead bin.
Service Date & Times
Trips are scheduled in three California regions for the following academic breaks:
Thanksgiving Break:
Departing Cal Poly Friday, Nov. 16

Returning to Cal Poly Sunday, Nov. 25
Winter Break:
Departing Cal Poly Friday, Dec. 14

Returning to Cal Poly Sunday, Jan. 6
Move Out 2019:
Departing Cal Poly Friday, June 14
Reservations are first come, first serve for the 56 seats. Add your name to the waitlist for each one-way trip you want to book. Pay close attention to date and direction of each trip. You will receive an email with confirmation of a seat being awarded with instructions on how to purchase ticket online. Reserve your seat today!
For more information and a full schedule, visit: https://afd.calpoly.edu/parking/commutingtocampus/mustangexpress.php
---
Finding Local Connections as an Out-of-State Student this Holiday Season
With the holidays approaching, many students are making plans to travel home and spend time with family. For some, however, a trip home is not possible due to personal or financial reasons. If you have an out-of-state or international student that can't make it home for the holidays, encourage them to sign up for Local Connections! 
Local Connections aims to connect out-of-state students to local San Luis Obispo residents to foster a sense of community in their new home away from home. There are many locals who sign up for the program specifically to offer students a home-cooked meal during the holiday season. Have your student sign up to get connected with a local family today!
If you have any questions about the program, please contact localconnections@calpoly.edu or 805-756-6799.
---
Housing Safety Checks Prior to Thanksgiving and Winter Breaks
University Housing conducts Safety and Maintenance checks prior to Thanksgiving Break, Winter Break, and Spring Break to ensure safety and security during periods of low occupancy. During checks, staff members will report any electrical/fire safety or policy concerns.
Spring Break Safety and Maintenance Checks will occur between Noon and 10 p.m. on Friday, November 16, 2018. Students do NOT need to be present when their rooms are checked.
Is your student staying on campus over break? Let Housing know! Housing will be hosting a Resident Thanksgiving Meal on Thursday, November 22 at 11:30-1:30pm.
As your student prepares for Breaks (Thanksgiving, Winter, Spring), please remind them to do the following:
Close and lock ALL windows and doors.

Close drapes and blinds.

Turn off heaters.

Turn off and unplug alarm clocks, stereos, and computers.

Remove perishable items including emptying trash/recycling 
What Your Student Can Expect During a Room Check:
Room checks are intended to cause the least amount of inconvenience to students, while proactively addressing safety concerns.

Staff will announce their presence by knocking loudly prior to entering a room.

Staff will be looking for the following during room checks: 

Doors: Room numbers are intact and clearly visible

Electrical Outlets: Not overloaded with excessive cords. Surge protectors are permitted but must be plugged directly into the wall and not into one another.

Screens: present, secure, and in good repair (no holes)

Windows: Closed and locked (locking pin in place if present)

Food/Trash: No open food and all trash removed from room

Heaters: Turned off and no visible leaking

Closet doors: Properly hung

Walls: No damage or holes

Mold: Wet window sills or walls, leaks, any visible mold growth

Fire Safety Concerns: Candles, tampered smoke detectors, items hanging from the ceiling, unapproved lighting, mopeds in room, flammable items, etc.

Other safety/policy concerns: lofted beds, lounge furniture in student rooms, etc.

General overall condition of the room is good

Curtains/blinds: Closed so that you cannot see in from outside o Lights: All lights turned off

Cerro Vista and Poly Canyon Village: (In addition to the checks above)

Kitchens & Bathroom: Verify that all water is turned off (no dripping faucets or running toilets)

Kitchen: Verify that ovens and stovetops are turned off
Staff will not open closets, refrigerators, or other private property areas
If any changes are needed, staff will leave a "fix-it-ticket" that describes the needed change. Once residents return, staff will check in to ensure that these items have been addressed.
If any violations of University Housing Community Standards are found, they will be documented for appropriate follow-up.
---
Midterm and Finals Stress Busters
As Fall Quarter midterm and finals approach, your student may be feeling a heightened amount of stress regarding classes, tests, and projects. Cal Poly offers several different resources and events to help minimize students' stress levels and promote healthy study habits.
Dogs at the Library | Cuddle the stress away! Your student can come to the library lawn and pet, cuddle and kiss our well-behaved Therapy Dogs that will help them de-stress.

November 7 and December 6 | 2-4pm | Kennedy Library front lawn

Pop-Up Painting | Your student can pop-in for a painting session at the library! No experience necessary and all supplies are provided by the library.

November 8, 15, 29 and December 12 | 11am-1pm | Kennedy Library Atrium

December 3 | 2-4pm | Kennedy Library Atrium

PAC Finals Fun | Your student can enjoy a relaxing study experience at the PAC during finals. There will be free food, coffee, hot chocolate, tea, scantrons, and bluebooks.

December 10 | 9am-4pm | Performing Arts Center Main Lobby

PULSE Relax Chair | PULSE has a wonderful, state-of-the-art massage chair! It is located in the Health Education/PULSE office (Building 27 Room 10) and is available for use by students.

Call (805)-756-6181 to book a free 30-minute appointment

Campus Health & Wellbeing's stress management tips and self-help resources
Academic Skills Center's stress management resources and strategies
Counseling Services' End of the Quarter Survival Kit Workshops (on stress management and maximizing  your time)
Disability Resource Center's stress, anxiety, and panic management resources
---
November is Hunger and Homelessness Awareness Month!
The Food Pantry is a part of the Cal Poly Hunger Program which ensures that all students have access to nutritious meals every day in order to stay focused on their success at Cal Poly. The Food Pantry is a short-term service that is here to assist students who are experiencing food insecurity due to a financial struggle.
The Food Pantry is donor-funded and needs your ongoing support to remain operational. Last year, the Food Pantry saw a 24% increase in usage, receiving over 1,800 visits from students.
Ways you can help:
Make a gift: Just $25 provides a week's worth of groceries (approximately 21 meals) to a student in need. Make a gift HERE.

Collect Items: The food pantry has a list of items that it needs throughout the year, feel free to drop off items you have at the Food Pantry the next time you are on campus. See the list HERE.

If your student has extra meals left over towards the end of the quarter, encourage them to donate up to 10 of their meals to the Meal Voucher Program. This program is part of the larger Hunger Program on campus and also helps to provide short-term support to students experiencing food insecurity.
To learn more about the Food Pantry visit: hcs.calpoly.edu/pulse/students/pantry
---
SWANA Life at Cal Poly
Cal Poly offers a safe space for students of all religions, races, and ethnicities to celebrate their identity, culture, and heritage. Students have various opportunities to connect with other students of their identity, to celebrate their cultural holidays, and to engage in cultural and religious practices and traditions throughout the academic year. Similarly, the city of San Luis Obispo as a whole is an open and warm community that welcomes Cal Poly students to their home away from home. For SWANA (South West Asian Northern Africa) students particularly, there are several student organizations, on-campus centers, and other programs to connect with and call home:
Social, Political, and Faith-based Organizations:
Other Resources:
SWANA Cultural Commencement (held each year in June)
SWANA Heritage Month (held each year in April by the MultiCultural Center)
Visit our January 2018 Parent Newsletter for a comprehensive Jewish Life at Cal Poly story
---
Resource Spotlight – BEACoN Mentors
Cal Poly has a variety of great resources for a diverse student body. Each month we will highlight one that may be beneficial or of interest to your student.
BEACoN (Believe, Educate & Empower, Advocate, Collaborate, Nurture) is a program funded by the Office of University Diversity & Inclusivity to mentor diverse students across the Cal Poly Campus. BEACoN Mentors host multiple meetings and workshops during the year.   These activities allow mentors and prospective BEACoNScholars (mentees) to be introduced to one another.  These activities also build community, jump start mentoring relationships, and provide a safe space for sharing experiences and ideas between all members of our network. 
BEACoN exists to educate and empower underrepresented students and advocate for them as they aspire to successfully complete their Cal Poly education.  We will work collaboratively with all members of the campus community to increase success and retention of underrepresented or underperforming students.
Students in all disciplines and majors can sign up to become a mentee.
To explore the list of current mentors across all colleges and a variety of departments, visit the BEACoN networking webpage. Read the quotes below for some of the reasons why our engaged and passionate faculty have joined BEACoN as a mentor:
"I am interested in supporting undergrad and post-bac students in doing research in education, if possible in diverse schools.  I have a background in collaborative research and would love to work alongside young minds." – Dr. Oscar Navarro, Education
"I have always felt as if it was my responsibility as a first-generation college student myself. The mentoring of women and people of color was the topic of my master's thesis, so it is a commitment I hold dear." – Dr. Denise Isom, Ethnic Studies
"My ultimate goal is to empower students to take responsibility for their experiences in the classroom." – Dr. Camille O'Bryant, Kinesiology
"I was a first-generation college student and grew up working class. My father was a gardener and landscaper. Neither of my parents went to college, and I personally understand the challenges students face as first-generation college students. "– Dr. Stan Yoshinobu, Mathematics
"As a first generation biracial Latinx student, I had support from my family, but so much of my mentorship came from underrepresented faculty and staff who helped me navigate my way through college, graduate school, and into academia. I hope to inspire and support students as they explore and navigate their own paths-- just as my mentors did for me." – Dr. Jay Bettergarcia, Psychology & Child Development
---
Recommended Parent Reading List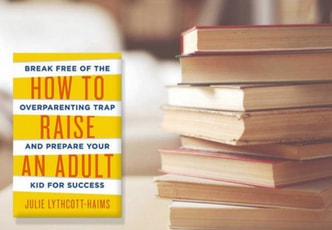 Ever wish there was a how-to guide on parenting college students? While there might not be a manual on raising young adults, there are several helpful resources, articles, and books to help you support your student. Each quarter Parent & Family Programs will recommend a recent and relevant book or article for parents and supporters of students of all identities and backgrounds.
Fall Quarter Reading Recommendation: How to Raise an Adult: Break Free of the Overparenting Trap and Prepare Your Kid for Success by Julie Lythcott-Haims
Written by a past Dean of Students at Stanford University, How to Raise an Adult "draws on research, on conversations with admissions officers, educators, and employers, and on her own insights as a mother and as a student dean to highlight the ways in which overparenting harms children, their stressed-out parents, and society at large. While empathizing with the parental hopes and, especially, fears that lead to overhelping, Lythcott-Haims offers practical alternative strategies that underline the importance of allowing children to make their own mistakes and develop the resilience, resourcefulness, and inner determination necessary for success."
Want to start a local Cal Poly parent reading circle? Browse Facebook for the many local Facebook groups created and maintained by current and past Cal Poly Proud parents. Happy reading!
---
Sign Up for Fall Commencement Emails
Parents, supporters, family and friends can sign up for Fall Commencement 2018 information emails to stay in the loop about commencement ceremonies, regalia, parking, tickets, and more. By signing up to receive these informational emails, you'll receive all the same content your student is receiving from the Commencement Office. Help your student stay focused on wrapping up their last quarter at Cal Poly by staying informed and in the know about the big event!
You can also follow Cal Poly Commencement on Facebook and Instagram to stay up-to-date with the latest news and announcements.
For questions or information about Fall Commencement, contact the Commencement Office at 805-756-1600 or commencement@calpoly.edu.
---
 Important Dates and Deadlines
November 1 | Third install of housing payment plan and dining payment plan for 2018-19 due. A charge of $25 will be added for late payment (see fee schedules for payment amount).
November 6-29 | Winter 2019 fees viewable through the Cal Poly Portal at the time of registration
November 12 | Academic holiday | Veteran's Day
November 13 | Winter/Spring 2019 housing application opens. Students on the interest list will be sent an email with instructions.
November 19-23 | No classes
November 23-24 | Academic Holiday | Thanksgiving Break
December 1 | Winter 2019 fees past due (if not financial aid deferred)
December 1 | Fourth installment of housing payment plan and dining payment plan for 2018-19 due.  A charge of $25 will be added for late payments (see fee schedules for payment amount).
December 6 | Last day to Cancel Winter/Spring 2019 Housing and Dining License Agreement without financial penalty.
December 7 | Last day of Fall Quarter classes.
December 12 | Winter/Spring 2019 housing assignment are available via the online application system. Fees are posted on the student account.
December 15 | Fall Commencement
December 15 | Residence halls and apartments close for Winter Break. Students may leave their belongings, but must vacate their rooms and apartments. Freshmen must vacate by noon. Continuing and Transfers must vacate by 5 p.m.
(Take valuables, medications, passports/IDs and other items with you. Residence halls and apartment buildings are locked during the break, and there is a charge to be escorted for emergency entry).
December 17 - January 5 | Academic Holiday | Winter Break
December 19 | Winter/Spring 2019 annual payment due. If fees are not paid in full by 5 p.m., students are automatically enrolled in the Housing Installment Payment Plan with the first installment payment due 01/11/19.
December 24-January 1 | Campus administrative offices closed. Cal Poly campus is closed, except for needed emergency services and essential work. 
December 31 | Winter 2019 financial aid 1st disbursement
January 1 | Winter 2019 financial aid deferred fees past due
January 4 | 1st direct deposit refund for excess financial aid for Winter 2019
---
Upcoming Events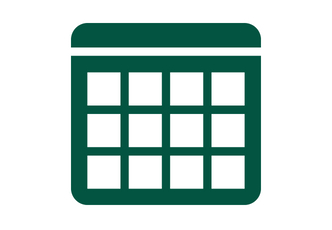 November 1, 2, 3, 8, 9, 10 | Trust Fall | 8-10:30pm | Spanos Theatre
Daedalus is a gifted sculptor and celebrated inventor who designed the labyrinth.  The real source of Daedalus' inspiration, however, is his saucy model, Lydia.  His son, Icarus, is a sweet, insightful simpleton.  His agent, Takus, is a slick but ineffective capitalist.  His most loyal customer, King Minos, plagues him with unusual demands.  The adventures of Daidalus lead to imprisonment, a misguided escape and life as a fugitive.  A comic saga of a man who creates problems that others must solve.
November 2 | Dia De Los Muertos | All Day | UU Plaza
The event features altars made by a variety of campus partners, food, Danza Azteca, a youth folklorico performance and our very own Cal Poly folklorico group.
November 2 | Chemistry Department Fall Seminar Series | 11:10am-12pm | Building 14 Room 249
November 2 | Undergraduate Research Coffee & Connections | 12:10-3:30pm | Building 38 Room 121
The purpose of this event is to provide a space for aspiring undergraduate researchers to connect with potential research mentors and with other members of the Cal Poly community committed to undergraduate research. This event is open to all members of the Cal Poly community and all disciplines. It is sponsored by the LSAMP Program. Participants can attend all or part of this event. Coffee and snacks will be provided.
November 2 | DFA Presents: Human-Centered Design with Salesforce Ignite | 1:10-2pm | Building 3 Room 114
November 2 | How the Spice Trade Made the World Modern | 2:10-3:30pm | Building 180 Room 101
November 2 | OCOB Seminar Series | 3:10-6pm | Building 3 Room 206
November 2 | Ignite Club Fall 2018 Talks | 6:10-8:30pm | Building 33 Room 286
Come out for several fun, extremely rapid-fire informational talks at Ignite's Fall Meeting! Student, faculty, and alumni speakers will give interesting talks on topics loosely based on the theme of "Freaky Friday". Previous topics have included "The History of Names for Oranges", "How to Survive Disasters in Software Projects", and "The Most Interesting State Symbols". 
November 2 | CURE SLO Barn Dance | 7-10pm | Chumash Auditorium
CURE SLO is hosting its 8th "Barn Dance So They Can" benefiting CURE International! All proceeds will go to fund children's surgeries in the Philippines! Come join us for a fun night of dancing in Chumash!
November 3 | Indian Student Association's Diwali Banquet | 6-9pm | Chumash Auditorium
Celebrating India's festival of lights with food, performances, and dancing.
November 3 | Smile and Nod Show | 7:10-9:45pm | Building 180 Room 101
November 3 | Pilobolus | 8-10:30pm | Performing Arts Center
Pilobolus is known around the globe for its imaginative, athletic
exploration that mixes humor, invention, physicality, and drama to create a dance vocabulary all its own. Shadowland is a universal and intimately portrayed experience that is both intensely dramatic and comedic, centered around the surreal experience of a young girl's sensational world as she comes of age.
November 4 | Whose Live Anyway? | 7-9pm | Performing Arts Center
It's like Whose Line Anyway, only it's Whose LIVE Anyway. Enjoy a completely improvised 90-minute show of games, scenes and songs that will tickle not only your funny bone, but every bone in your body. Bring your suggestions and you might be asked to join the cast onstage!
November 6 | Get Out and Vote Concert | 11am-1pm | UU Plaza
Getting students to register for voting is easy, but getting them to the voting polls to vote is what makes the difference. Our concert, food and information that will provide on Election Day is to promote voters to go to the voting polls.
November 6 | What Was Mao's Cultural Revolution? | 4:30-6pm | Building 186 Room C100
November 6 | Women's Basketball vs. Academy of Art | 5:30-8pm | Mott Gym
November 7 | Craft Sale | 10:10am-4pm | UU Plaza
November 7 | Elevator Pitch Competition | 4:30-11:03pm | Performing Arts Center
Join us for our first entrepreneurship forum of the year as we showcase a panel of entrepreneurs and see teams pitch for the first time for a change to win a big check.
November 8 | RPTA 257 Leadership Excellence Project | 11am-2:30pm | Dexter Lawn
RPTA students are working together with Growing Grounds Farm to put on a fundraiser. Growing Grounds focuses on providing proactive treatment for individuals with mental health issues. Participants of this event will be able to purchase plants from Growing Grounds, as well as decorate pots.
November 9 | Suzanne Snizek Guest Lecture-Recital: 'Suppressed Music' | 10:10-11am | Building 45 Room 218
Suzanne Snizek, flutist and associate professor of music at the University of Victoria in British Columbia, Canada, will present a lecture-recital titled "Suppressed Music." The presentation will cover a sampling of composers who have been threatened, imprisoned, killed and/or had their work denied performance by governments for political or religious reasons. The event is free and open to the public. 
November 9 | Chemistry Department Fall Seminar Series | 11:10am-12pm | Building 14 Room 249
November 9 | OCOB Seminar Series | 3:10-6pm | Building 3 Room 206
November 9-11 | Entrepreneurs Start Up Weekend | Various Locations on Campus
Startup Weekend is a 54-hour long event in which over 100 participants create teams to form their own startup company, produce a prototype, engage in market research, and present their final product to a panel of judges, truly putting their skills to the test in a hands-on, real life scenario. In just a single weekend, you will experience the highs, lows, fun, pressure, and team collaboration that make up life at a startup. As you learn how to create a real company, you'll meet the very best mentors, investors, cofounders, and sponsors who are ready to help you get started. If you are passionate about your area of study, excited about entrepreneurship, or simply want to experience a weekend unlike any other, Startup Weekend welcomes YOU!
November 9 | Mediterranean Shabbat | 7:30-10:30pm | 1340 Taft St. #110A, San Luis Obispo, CA 93405
Coming together for a themed Shabbat dinner as an alternative alcohol-free event for students.
November 10 | SLO Symphony Classics II No Ties Allowed! | 11am-1pm | Performing Arts Center
November 10 | Wrestling vs. Cal Baptist | 1-4pm | Mott Gym
November 10 | Football vs. Idaho State | 4-7pm | Spanos Stadium
November 10 | Smile and Nod Show | 7:10-9:45pm | Building 6 Room 124
November 10 | SLO Symphony Classics II Concert | 7:30-9:30pm | Performing Arts Center
November 11 | Estas Tonne "The Breath of Sound World Tour | 7-9pm | Performing Arts Center
Solo acoustic guitar concert featuring world music artist Estas Tonne.  Tonne reaches followers of bold guitar music and unique art and culture, as well as spiritual wellbeing.  His music is a reflection of a classical structure, with the technique of Flamenco, Gypsy roots and characteristics of Latin and Electronic Soundscapes.
November 12 | Academic Holiday – Veteran's Day Observed
November 13 | Balancing Free Speech and Inclusivity on a Public Campus | 6-8pm | Building 7 Room 2
Freedom of expression is a fundamental right given to us by our bill of rights. However, there has always been a limit to what can be said. The debate over what speech should be permitted on school campuses writhes on throughout the nation, and this event is meant to give diverse and unique perspectives to this perplexing topic.
November 13 | Cal Poly Student Piano Recital | 7:30-8:30pm | Building 45 Room 218
November 14 | National Theatre Live's "Frankenstein" | 6-9pm | Chumash Auditorium
Students' Stage and the Cal Poly English Department present National Theatre Live's "Frankenstein," starring Benedict Cumberbatch and Jonny Lee Miller. Wednesday November 14th, 6-9 PM, Chumash Auditorium. Admission free.
November 14 | Nat Geo Live! - Annie Groffiths "Photography Without Borders" | 7:30-9:30pm | Performing Arts Center
One of the first women photographers to work for National Geographic, Annie Griffiths has photographed in more than a hundred countries during her illustrious career. She has worked on dozens of magazine and book projects for the Society, including stories on Lawrence of Arabia, Baja California, Galilee, Petra, Sydney, New Zealand, and Jerusalem.
November 15 | The Archaeology of Warfare: Discoveries at Burnt Corn Pueblo, New Mexico | 6:30-7:30pm | Spanos Theatre
November 15 | M.I.A. Documentary | 7-10pm | Building 14 Room 249
Director Steve Loveridge's Sundance award winning documentary film MATANGI / MAYA / M.I.A. is a startlingly personal profile of the critically acclaimed artist, chronicling her remarkable journey from refugee immigrant to pop star.
November 16 | Chemistry Department Fall Seminar Series | 11:10am-12pm | Building 14 Room 249
November 16 | OCOB Seminar Series | 3:10-6pm | Building 3 Room 206
November 16 | Volleyball vs. UC Riverside | 7-9:30pm | Mott Gym
November 17 | Football vs. Southern Utah | 4-7pm | Spanos Stadium
November 17 | Volleyball vs. CS Fullerton | 7-9:30pm | Mott Gym
November 17 | SLO Master Chorale Fall Concert | 7:30-10pm | Performing Arts Center
Music by composers and performers who are treasures of our central coast including Mozart, Craig Russell, and Lou Harrison. Special piece for Choir and American Gamelan. The American Gamelan is a percussion orchestra made up of a variety of instruments including tubular bells, oxygen tanks, gongs, triangles, tambourines, drums, and metallic garbage cans!
November 18 | MET Live in HD: Samson et Dalila | 2-5pm | Performing Arts Center
When mezzo-soprano Elina Garanca and tenor Roberto Alagna joined forces for a new production of Carmen at the Met, the results were electrifying. Now this star duo reunites for another sensual French opera when they open the season in the title roles of Saint-Saëns's biblical epic Samson et Dalila. 
November 18 | SLO Master Chorale Lecture & Concert | 3-6pm | Performing Arts Center
Discussion about the life and music of Lou Harrison followed with a performance of Harrison's "Suite for Violin with American Gamelan."
November 19-23 | Academic Break – Thanksgiving
November 23 | Women's Basketball vs. Illinois | 2-4:30pm | Mott Gym
November 24 | Women's Basketball vs. Pepperdine | 4:30-7pm | Mott Gym
November 25 | MET Live in HD: La Fanciulla del West | 2-5pm | Performing Arts Center
Soprano Eva-Maria Westbroek sings Puccini's gun-slinging heroine in this romantic epic of the Wild West, with the heralded return of tenor Jonas Kaufmann in the role of the outlaw she loves. Tenor Yusif Eyvazov also sings some performances. Baritone Zeljko Lucic is the vigilante sheriff Jack Rance, and Marco Armiliato conducts.
November 26 | Mars InSight Landing Event | 11am-1pm | Building 65 Room 220
Cal Poly Astronomical Society will host a viewing event for the landing of the Mars InSight mission.
November 28 | Women's Basketball vs. Eastern Washington | 11am-1:30pm | Mott Gym
November 29 | Cal Poly Student Instrumental Recital | 11am-12pm | Building 45 Room 218
November 30 | Chemistry Department Fall Seminar Series | 11:10am-12pm | Building 14 Room 249
November 30 | OCOB Seminar Series | 3:10-6pm | Building 3 Room 206
November 30 | Cal Poly Bandfest | 8-10:30pm | Performing Arts Center
A tradition for more than 30 years, Cal Poly's annual Bandfest concert features all of the wind bands on campus. The concert begins with the Wind Ensemble and Wind Orchestra in superior performances of both traditional and new literature written for concert band and wind ensembles. Then the powerful Pride of the Pacific Mustang Marching Band fills the concert hall with stunning arrangements performed at football games throughout the fall in Alex G. Spanos Stadium. The concert ends with a spectacular event featuring performers from all the ensembles collaborating on stage together.
---
Important Campus Phone Numbers
Admissions | (805) 756-2311
Career Services | (805) 756-2501
Commencement Office | (805) 756-1600
Counseling Services | (805) 756-2511
Disability Resource Center | (805) 756-1395
Financial Aid Office | (805) 756-2927
Health Services | (805) 756-1211
Mustang Success Center | (805) 756-6211
Parent and Family Programs | (805) 756-6700
Student Accounts | (805) 756-1428
University Housing | (805) 756-1226
University Police Department | (805) 756-2281
Related Content